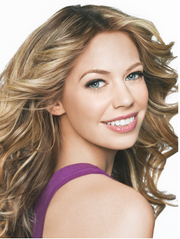 Analeigh was born in Minnesota, USA, and grew up in Sacramento, California. When she was a child, she was a competitive ice skater. She gave up competing at age 16, but has taken part in charity skating events.
In 2008, Analeigh appeared on cycle 11 of "America's Next Top Model" (2003). She finished third in the competition. In her modeling career, she was signed with Ford Models.
She is very fond of writing and so decided to turn her back on modeling. She began studying film at Marymount College in Palos Verdes, California.
She portrays Nora Greene
Ad blocker interference detected!
Wikia is a free-to-use site that makes money from advertising. We have a modified experience for viewers using ad blockers

Wikia is not accessible if you've made further modifications. Remove the custom ad blocker rule(s) and the page will load as expected.